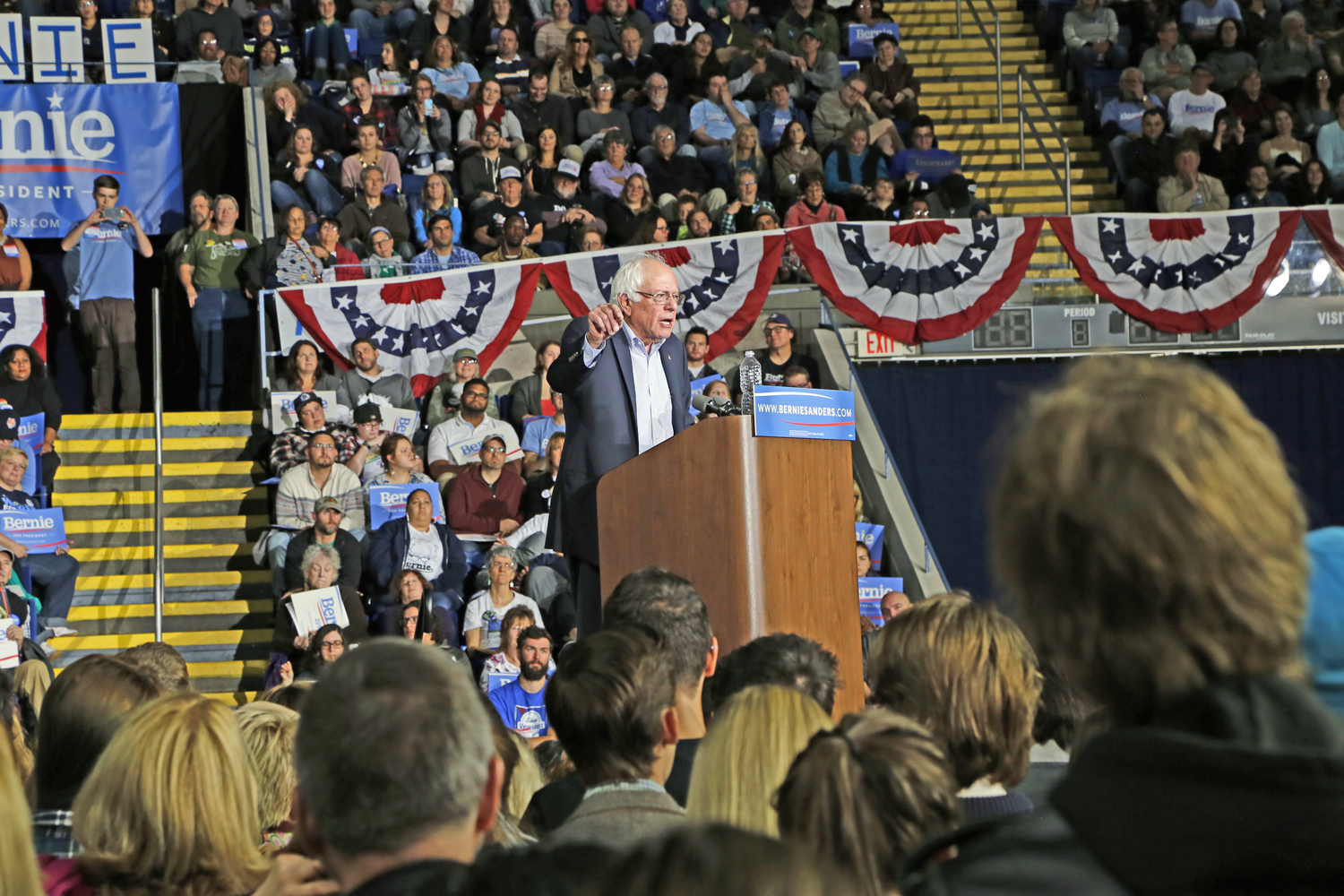 The atmosphere was electric at the Springfield Mass Mutual Center on Saturday on October 3, 2015 as six thousand Bernie Sanders supporters made their way in to hear the Democratic presidential candidate speak. There were t-shirts, buttons, signs, and flags flying as folks chanted "Feel the Bern!" and "This is what democracy looks like!"
Major media outlets like Fox, CNN, and NBC set up cameras on a crowded riser, which might make one think that the media might be paying a little more attention to the campaign.
The crowd was fairly diverse. Young kids ran around while older folks sat in the stands. There were multi-colored hair teenagers and their grandparents.
Photos by John Romanski.
One criticism of the Sanders campaign is that he is not reaching the minority communities or polling as well with them, and this rally may have highlighted that problem. Despite being located in the heart of Springfield, the Latino and African American community was underrepresented but not absent.
Make no mistake about it, the purpose of the rally was to fire up the base, and it was successful in doing that. Bernie's message was loud and clear. "Enough is enough. This isn't a political campaign. It is a political movement. When we come together, we can create a government that represents all the people, and not just a handful of campaign contributors."
---
Photo copyright 2015 John Romanski.